Peruvian Cactus: Cereus repandus - 12 inch pot - 4 foot tall
Regular price
$675.00 CAD
Regular price
$675.00 CAD
Sale price
$675.00 CAD
Unit price
per
Sale
Sold out
Currently Available for: ["Toronto Delivery"]
How does pickup work?

Pickup orders are ready within 2-4 days and should be picked up within 5 days of you receiving your ready for pickup notification.

More FAQs
How does local delivery work?

Our team delivers plants at least once a week in our climate controlled sprinter. The longest you would wait for a plant would be 7-10 days. If you need your plant delivered sooner contact us. If your postal code starts with M (Toronto addresses) we offer a $20 flat rate delivery. For people outside of Toronto we provide a distance based pricing.

Unfortunately we don't ship plants to customers at this time.
What are pre-orders?

Plants that are available for pre-order are either:

1. Really popular so we make sure to always offer them for sale because we can get them in easily

2. Are only available seasonally so we try to help as many customers as possible get the plant they are looking for when it is available

3. Are available to us at a discounted price point that we want to pass on to consumers.

If you change your mind you can always receive a store credit. If your plant is delayed you can always receive a cash refund.
A hardy plant for those who want to bring the desert home; the quintessential giant cactus.
Close your eyes and picture a cactus: It's more than likely what you're imagining is the Peruvian Apple Cactus. Evocative of the desert, the Peruvian Apple has its origins in the dry grasslands of South America. Growing directly upward in one or multiple columns, the Peruvian Apple is thick and sturdy, with smooth sides and prickly edges. A rare species of cacti that not only blooms flowers but also bears edible fruit in the wild, the Peruvian Apple functions as more than just a large-scale ornamental plant. Its inner cane-like wood is also utilized by local South American communities as building materials.
The Peruvian Apple Cactus needs lots of bright indirect light, but a lax watering schedule. Water it once a month when it's fully dry, and make sure to soak it through. Less water is required during winter months.
The Peruvian Apple is fast growing, but it does best when grown in groups, with each contributing to the vitality of the others. An underrated and under-researched type of cacti, the Peruvian Apple shows an affinity for strength in numbers. If you have a soft spot for these prickly plants, this cactus is the one for you!
Share
Contact Us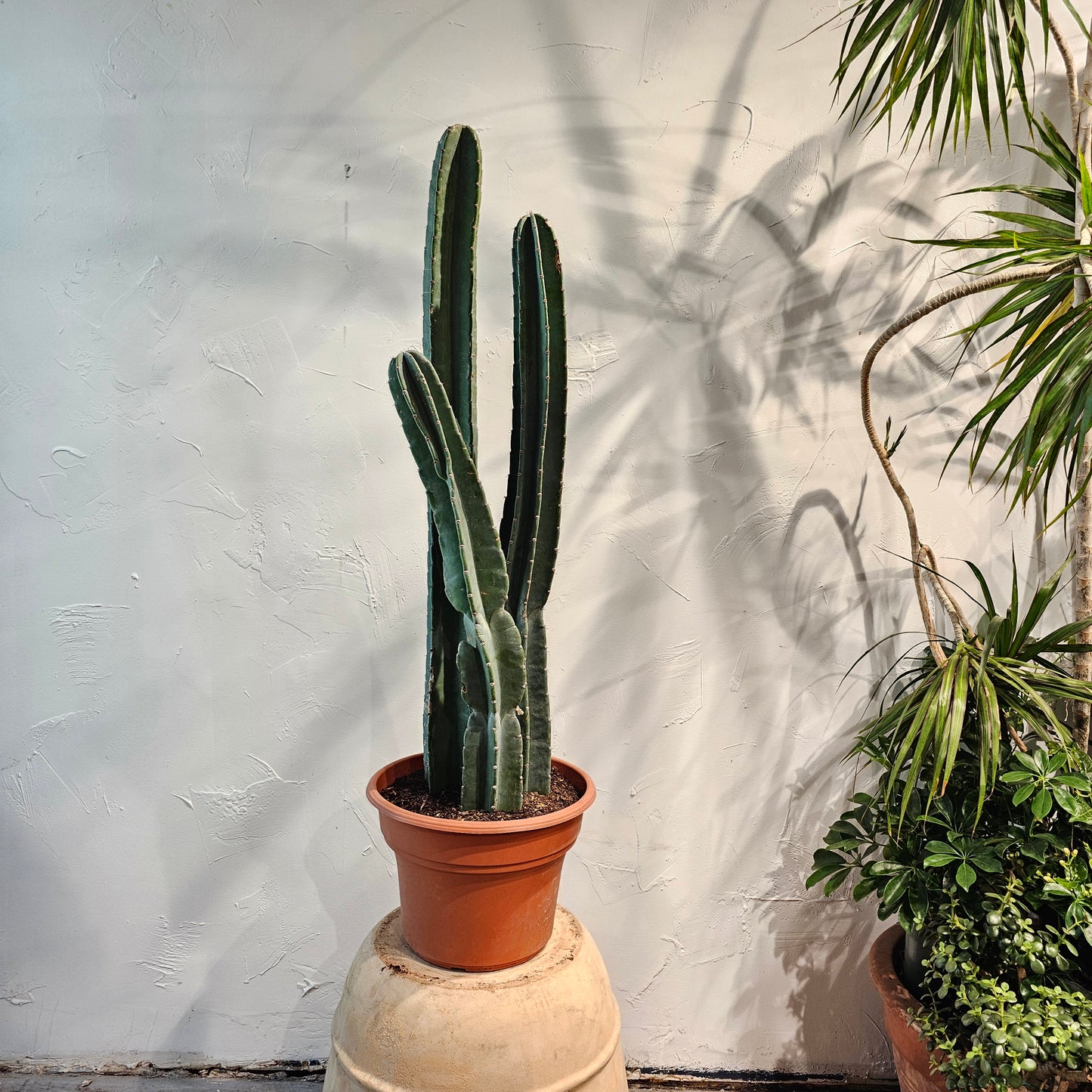 Contact Us
If you have any questions or comments, contact us and we'll get back to you as soon as possible.
Fill out the contact form below:

Cereus repandus
About care instructions

Plant care can vary depending on placement, light and exact environment. You can always request plant care help here.
Water: 2-4 weeks

Let the plant dry out completely between watering - water when the pot is completely dry. Make sure to plant in fast-draining soil with a drainage hole for best results. Depending on the season and light, you will need to water the plant every 2-4 weeks.
Sun: direct light

This plant wants as much sun as you can give it—place in south, west, or unobstructed east-facing window. Direct light means 8+ hours of direct sun. Anything less, and you might want to consider a grow light. In the summer, you can put it outside in direct sunlight
Humidity: low

This plant doesn't care about how humid it is. It will work perfectly fine near that vent you want to cover up.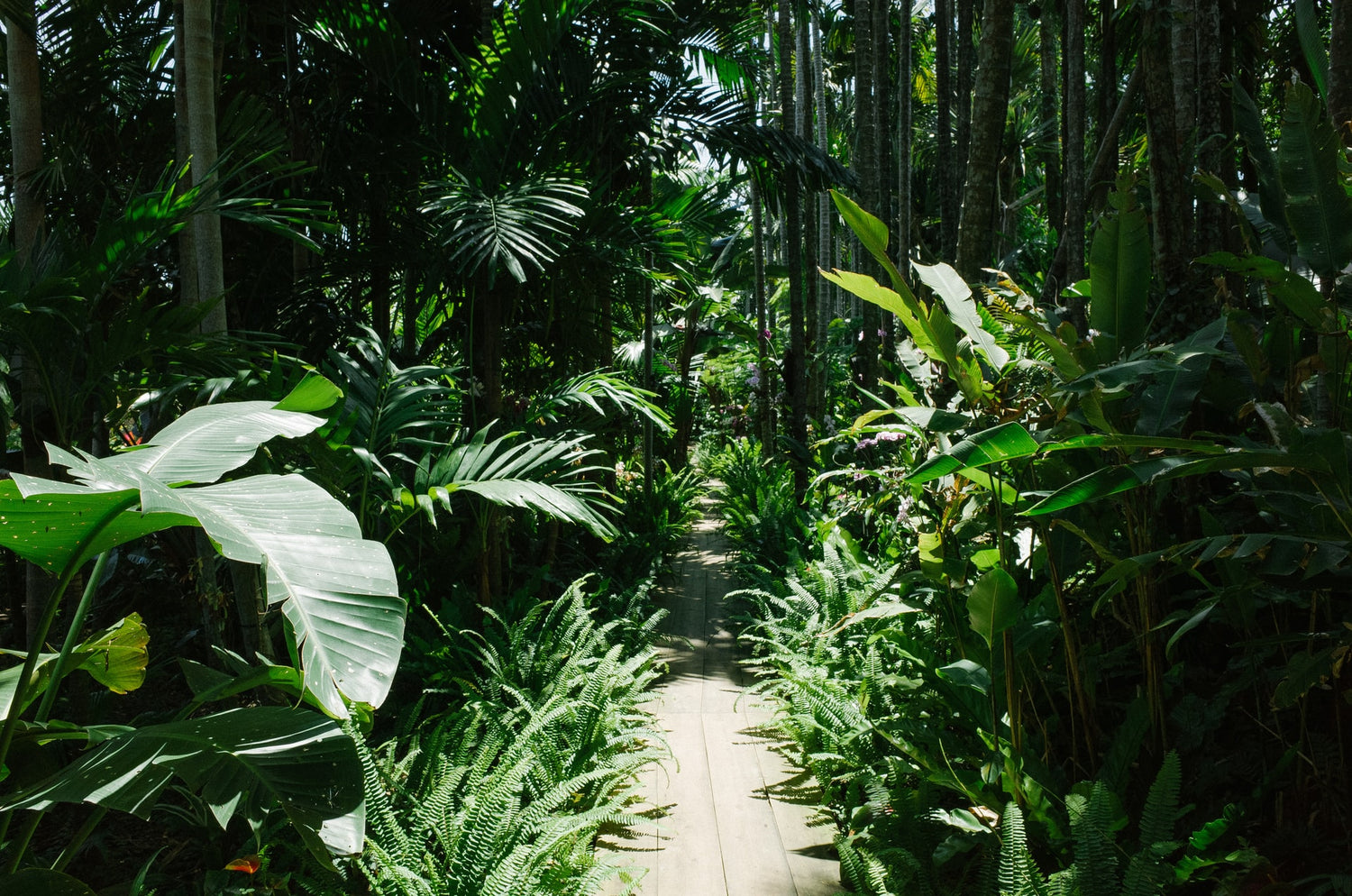 Cactus
Cacti come in a wide range of shapes and sizes. These are unique plants that come from arid environments, including the Atacama Desert, one of the driest places on earth.


Most true cacti are Native to the Americas and can be found natively from Patagonia to Canada. Today, cacti are found across the globe as a popular component of modern landscape architecture and interior design.


When speaking of cacti, we often include Euphorbias, which range from small plants to large trees. Many Euphorbia have common names that refer to them as cacti.
View More
About Promise Supply
Promise Supply is a Toronto-based plant store serving customers online and in-store since 2020. We pride ourselves on taking care of our plants and our customers. Which is why we appreciate all of the love we've received from our customer reviews on Google.
Contact Us
If you have any questions or comments, contact us and we'll get back to you as soon as possible.
Fill out the contact form below: